The impacts of the climate crisis are felt every day, and are becoming more pronounced and frequent. On top of the heatwave ravaging Europe this summer there has been a slew of forest fires, many occurring in the Iberian Peninsula, one of the areas hardest hit by the high temperatures and water shortages experienced in Mediterranean countries.
Against this backdrop, this March saw the launch of Europe's pioneering CoolSchools project, coordinated by the Universitat Oberta de Catalunya (UOC), which has the mission of studying the multiple impacts of greening schoolgrounds. This is a three-year project involving 16 partners, including European town councils, universities, research centres, social associations and cooperatives, as well as international organizations.
This project, and its potential for greening school environments, not only to combat climate change but also to improve children's health and cognition, as well as fostering greater social equality, urban sustainability and quality education, were the topics of the 6th Patis x Clima (School Playgrounds for the Climate) workshops. We discussed all of this with Filka Sekulova, postdoctoral researcher and member of the Urban Transformation and Global Change Laboratory (TURBA Lab) research group at the UOC's IN3.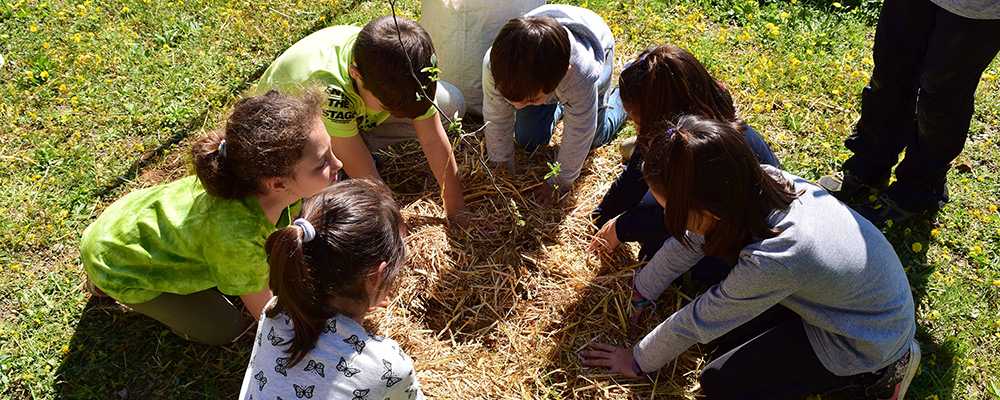 What does the CoolSchools project entail?
It's a European initiative to provide a response to the climate emergency we're experiencing. According to a report from the European Environment Agency, 50% of Europe's public hospitals and schools are to be found in areas with a high probability of suffering heatwaves like those we are seeing this summer, with temperatures two or three degrees higher than in their surrounding environments. Such spaces are much more vulnerable to these extreme temperatures.
CoolSchools looks to study the different ways of turning schools into climate shelters, into cooler spaces. In the case of Spain, one of the countries most desertified by climate change, the initiative focuses on lowering the heat island effect, fostering biodiversity and soil permeability, hence reducing the effects of potential flooding. We will work with different European partners and cities, such as France (Paris), Belgium (Brussels), the Netherlands (Rotterdam) and Spain (Barcelona).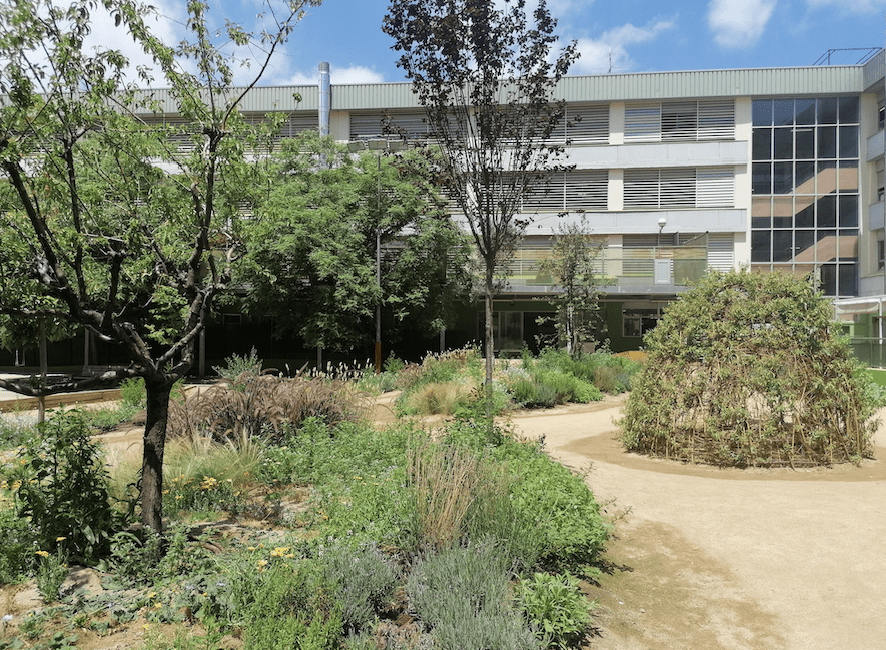 You recently took part in the 6th Patis x Clima workshops, in which you presented CoolSchools, a project with a number of strands, not only that of temperature.
That's right. The project also has other aspects, such as studying the impact of rewilding processes in terms of biodiversity, of increasing the presence of insects and other species, for example. Another significant aspect of the project is related to justice and social equity. Green spaces, parks, trees and other more natural environments are not fairly distributed in cities. Poorer neighbourhoods tend to have more traffic, more concrete and more industries, which also makes them more vulnerable to heatwaves. One of the aspects we ask within CoolSchools is if this tendency also holds for school grounds, and whether school playground greening could really become fairer and more equitable. To do this, in the first place, we'll be studying the distribution of greenery in school playgrounds in different neighbourhoods of Brussels, Paris and Barcelona.
Barcelona already has some schools that have begun to rewild their playgrounds, as part of the Transformem els patis and Refugis Climàtics projects, both initiatives of the city council.
The Refugis Climàtics (Climate Shelters) project began in 2019, and involves a number of Barcelona's municipal schools, such as the Cervantes, La Font d'en Fargues, and Vila Olímpica schools. Recently, they have been joined by others via (Transform School Playgrounds), another city council initiative, which is greening up to 16 schoolgrounds in different areas of the city every year, including those in the neighbourhoods with higher socio-economic vulnerability like La Trinitat Nova, Bon Pastor and Torre Baró.
What does greening a schoolground consist of?
Well, rewilding, or greening as it's also known, is a very broad concept that involves not only planting plants and other greenery, but also swapping cement for earth. This can be complete or partial in scope, but the idea is to reduce the amount of concrete to increase the ground's permeability, allowing it to capture more water and to lower heat levels. And, once this is done, to plant trees, islands with a variety of aromatic plants that are resistant to heat and water shortages, vegetable gardens, small bushes… Also, to add wooden components, green cabins, spaces at different levels for kids to climb on.
Why?
Because we've seen that adding more natural and separate elements fosters free play and stimulates children's creativity. More diverse school playgrounds featuring more natural elements and less cleanliness have the ability to stimulate kids' cognitive development much more than very tidy spaces and playgrounds with conventional toys. Dry leaves, branches, stones and earth provide a lot more scope for play than a football pitch and a ball. They also provide educational input. Having a range of plants at hand allows kids to see how a tomato or a courgette grows. And this, in turn, means you can hold classes outside and work with your hands and in the earth. You turn the playground into an outdoor classroom.
Can you green a school playground without taking into account the environment in which the school is located?
In this project, we're focussing on school playgrounds, but we also want to study how they are integrated on a neighbourhood level, and how they can contribute to the local community. We shouldn't consider schools in isolation, but rather as dynamic spaces forming part of a neighbourhood and a social context. In this regard, one benchmark is Barcelona City Council's (Protect Schools) programme, which aims to introduce traffic-calming measures, such as reducing traffic lanes and adding benches to expand the area where children leave the school.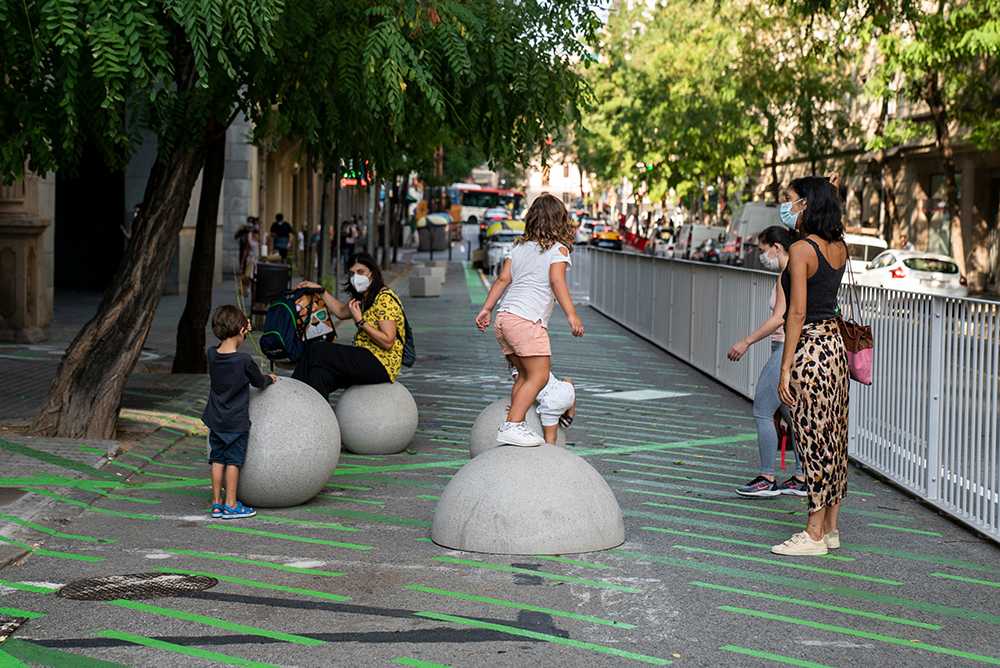 How does the UOC participate in this project?
In this project, colleagues from other universities are researching how green school playgrounds can influence students' cognitive capacity and their short- and long-term memory. We at the UOC, in addition to coordinating the project together with the Université libre de Bruxelles, will be studying the governance process for school playgrounds: we want to understand the way they are conceptualized, which actors are involved and which are the most influential, how children are taken into account, and how maintenance is organized, as "grey" structures call for significant upfront investment and little maintenance, whilst the reverse is the case for "green" ones.
Although the project officially started in March, in September we'll now begin to organize a series of interviews designed to achieve a better understanding of the participatory processes: understanding how school playgrounds are used, if they are also utilized outside recess and school hours, if their being greener has an impact on the school's curriculum, whether the plants are used in biology, geography, maths and art classes.
Which schools will you be studying?
For now, we're going to be studying five schools in Barcelona. Three of them are part of the Refugi Climàtic initiative (La Font d'en Fargues, Cervantes and Vila Olímpica), and we'll be adding two more. One is La Maquinista, in the Sant Andreu neighbourhood. This school was housed for some years in container-like provisional buildings until the final building went up and the families and teachers could design, and contribute to, the school playground from the ground up. And the other is Jaume I, near Sants railway station, where they carried out some amazing work, digging up half the tarmac yard and planting plants, trees and a garden, and where in a short timespan they saw an increase in the number of butterflies, birds and insects, creating its own biodiversity.
We'll be focusing on the participation project, the actors involved, the role of the school community, the families, the neighbourhood, the school consortium and the gardeners. We want to see how design decisions are made and who has most say in them, to understand the obstacles and good practices. In short, we'll be looking at the transformation processes in these schools and studying others that have already been transformed, to compare the different stages of the process.
In addition to the impact on children's health and cognition, and mitigating the effects of the climate crisis, are there any other benefits to rewilding school playgrounds?
There is also a very significant impact on changing gender roles. In schools with paved yards, the girls tend to observe how the boys hegemonically occupy the space. When the cement is replaced with natural components, they suddenly become more empowered, they create more games, and the boys play more with the girls, on a fairer footing. It's fascinating to see how girls are willing to occupy their space, to create their games, instead of remaining on the sidelines watching others play football or competitive games. This is the other aspect of natural spaces: they do not stimulate competitiveness as much. Instead, they foster collaboration. They give rise to another culture, in terms of gender as well. Interaction with nature could also change and influence interactions between people.
Interview with Filka Sekulova originally on the IN3 blog